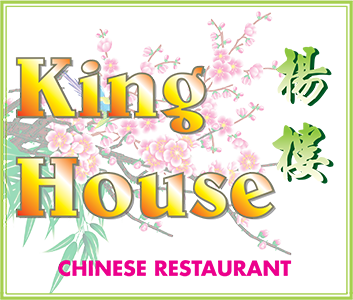 LUNCH BUFFET $6.79 Monday to Saturday: 11 a.m. to 3 p.m.
DINNER BUFFET $7.99 Monday to Saturday: 4 p.m. to 9 p.m.

King House
Welcome to King House, here you can find the best food in town! We serve Lunch buffet and dinner buffet for all day. Try our Orange Two Delight, Orange Beef, and General Tso's Chicken! Find us on N 5th st and Seneca St we are very close to Missouri River and CW Parker Carousel Museum. Order online for Carryout and Delivery!
99%
of 1,107 customers recommended

Hours of Business

Monday - Saturday

11:00 AM - 10:00 PM

Mo,Tu,We,Th,Fr,Sa 11:00-22:00

Carryout Hours

Monday - Saturday

11:00 AM - 9:30 PM

Delivery Hours

Monday - Saturday

11:00 AM - 9:30 PM

Asian,Chinese,Cantonese,Asian Fusion,Seafood,Ribs,Noodles